Affiliate Disclosure: Look, I'm working my ass off delivering value to you. So, yes this blog is monetized through affiliate products. They are true recommendations and if you purchase them, I probably earn a commission (at no additional cost to you).
Welcome to my 10DollarSoloAds review. In this article, we're going to take a look at whether these solo ads are any good, despite being so affordable.
If you have bought solo ads before you probably know how low-cost they normally are. But, 10 dollars for an entire ad is on a whole different level, and the cheapest I have ever seen any type of solo ads. Going into testing them out, my expectations are pretty low. Let's see whether they exceed them.
10 Dollar Solo Ads Review: Overview
| | |
| --- | --- |
| Name: | 10 Dollar Solo Ads |
| Website: | 10dollarsoloads.com |
| Pricing | 10 dollars. |
| Refund Policy | None. |
| Overall rating | 2/10 |
What Are Solo Ads?
Solo ads are basically email ads.
You pay the vendor who has a large list to send out an email that you write. In this email, you can promote your own landing page to build your list. Solo ads have been around for many years, probably over a decade now, so they aren't anything new.
Although solo ads can be profitable, their biggest flaw is how many emails the leads receive. This means, quite often, the engagement with your future emails can be bad. But, this isn't always the case, and you can often get some quite responsive email leads from solo ads.
How Does 10 Dollar Solo Ads Work?
10 dollar solo ads works similar to most other solo ad vendors that you pay them, then they'll send out an email.
However, there is one major difference. You have no idea who's email list you're using, and you can't actually choose the vendor. The only thing you know is your purchasing solo ads from 10DollarSoloAds. This is quite bad, as you have no control.
That being said, if the traffic is good, it doesn't matter. We'll see later on, whether it's any good.
It's Really Easy
Okay, one of the good things about them is that they are really easy to order.
They'll even write your ad for you if you want, or suggest minor tweaks. Not quite sure how they fit that into the 10 dollar budget, must have some super low-cost copywriters.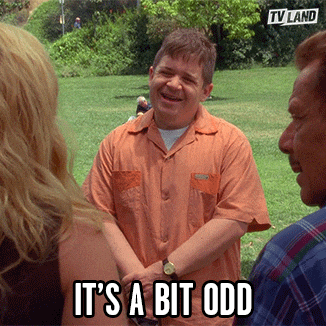 You can also select the niche and then you're ready to go.
The Ads Are Terrible.
I bought the ad that reaches 2000 prospects and got around a 10% click rate which is pretty good. The only problem was that I got 0 leads on an opt-in page that offered a free course,
200 clicks, not 1 opt-in.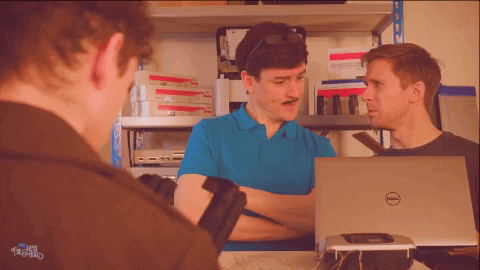 It must have been because I didn't ask for their pro copywriting suggestions that they fit into a $10 budget.
What Others Say About 10 Dollar Solo Ads
You know what, maybe I'm just not right for their solo ads. And somehow, a free course was not enough to tempt 1 out of 200 "targeted" clicks.
Hmm… Let's see what others have to say.
First of all, let's start with Caterina from their pricing table.
Here's what Caterina had to say.
I guess I just suck then. So, after realizing this, and seeing on her testimonial that Caterina was an internet marketing coach, I decided I'm going to contact her for her coaching services. Maybe, I'm lucky and they are only $10 too.
So I typed her name into Google and turns out she is actually a film actor.
Woah, she must a pretty busy woman, part-time film actor, and internet marketing coach.
Anyway, let's take a look at what some other people have to say.
I found this review in the Warriorforum of somebody getting 133 clicks from there. How many converted? You guessed it. 0, nada. But all of these Warriorforum reviews are from 8-9 years ago.
Rarely have I ever seen traffic that doesn't convert at all (like literally 0.) – I think I could run a weight-loss ad to an MMO audience, and a couple of people would opt-in because they want to lose weight. Like what the actual F**k is this? Sounds like some crap off Fiverr.
That's probably their business model, they sell a $5 service off Fiverr to people for $10.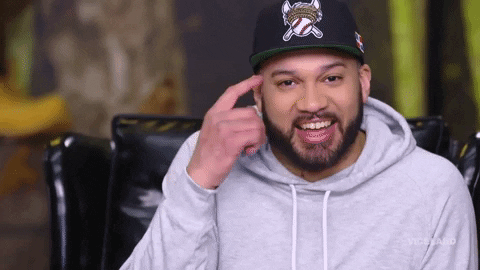 Actually no, I found someone who got their traffic to convert.
This guy got a whopping 2 free signups after 418 clicks. Wow, we got a new record.
All jokes aside, you get the point, their traffic sucks completely. You're essentially buying bots and fake clicks.
10 Dollar Solo Ads Alternative: Get $5 Off High-Quality Solo Ads
The best alternative to 10 dollar solo ads is Udimi. The reason Udimi is good is that it's a marketplace.
Udimi is only the company that makes sure everything on the marketplace runs smoothly. They protect you vs scams, bots and also have a solid rating system in place. You get to see the percentage of people who made sales using their traffic too.
This means it's fully transparent in showing you who has the best traffic. If someone who has a 50% sales rating it means that half the people who have bought from this person have generated sales. That's pretty good, and means it's easy to generate sales with this traffic.
Unlike with 10dollarsoloads, you can also message the sellers first and ask them questions about their list. So, you can, for example, ask them what types of offers convert best, or whether they think your landing page will convert.
With Udimi, you're buying from real people who you can even find on Facebook. You can test out Udimi for yourself. If you use the link below to create a free account for the marketplace, you will get a $5 discount off your first solo.
10DollarSoloAds Review: Pricing
You can probably guess most of their pricing plans, just by looking at their name.
Take a look at the pricing below.
How many prospects are emailed is the number of people that will receive your emails. There is no guarantee that they will click.
Fun Fact: They have an affiliate program
I thought it was quite funny that they had an affiliate program when already selling ads for $10. It pays out 25% commission, so now they have $7.50 to fit in your entire ad and their profit. What a joke.
What I Like About 10DollarSoloAds
Okay, let's try to look for some positives here.
1. They're Cheap
Even though you are throwing your $10 in the bin, they are cheap. I guess that's the positive right? Luckily it's only $10 to be fair.
I mean at least they aren't terrible and costly. But yeah, considering the entire service, 10 dollars is pretty cheap, although the traffic is useless.
2. Free Copy tips
They'll give you free copy tips if you ask for them. How they fit this into the budget, I will never know. But again, this should also tell you something about the quality.
What I Don't Like About 10DollarSoloAds
Now we get to the bigger list. If the list of things I don't like is bigger, it shows how bad the product is.
1. Useless Traffic
The traffic is literally useless. If you send this to your landing pages and have advertising pixels, you're going to mess them up badly. Just take this traffic, and send it to your competitor. That will mess up their advertising pixel, analytics, etc.
Wait… is that what it's meant to be used for?
2. Useless Traffic
This point just deserved 2 spots.
3. You Have Little Control
When you purchase from them, you have very limited control. You don't know who you are purchasing these ads off. On the other hand, if you purchase from a marketplace like Udimi, you know that you are purchasing from real people.
Here you just know you are purchasing from 10 dollar solo ads and can't pick the vendor. That's terrible, as you can't control it.
4. They're Scammy
They are also a scammy company in general. Their testimonials are strange, and there have been reports of them not letting people cancel like this one below.
That being said, it seemed to let me cancel just fine though.
5. Limited Categories
Not that it would even matter, but they also have limited categories.
Interestingly, they have a list for "general consumers", what the hell? It seems like they're really just trying to get your $10.
#1 Alternative (That Actually Has Good Traffic)
As I mentioned earlier, you'll want to use Udimi instead. Why?
You purchase from real people

It's a marketplace with scam protection

You can see the sales percentages of vendors

The traffic makes sales.