Affiliate Disclosure: Look, I'm working my ass off delivering value to you. So, yes this blog is monetized through affiliate products. They are true recommendations and if you purchase them, I probably earn a commission (at no additional cost to you).
Affiliate Marketing On Twitter: Introduction
Just like affiliate marketing on Pinterest or YouTube, affiliate marketing on Twitter can be extremely profitable too. 
In which you will learn how to effectively use Twitter to make affiliate sales. This includes gaining relevant followers, as well as actually selling the products. 
So, after reading this guide, you should have a much clearer understanding of how to use Twitter for your affiliate marketing business. Or, you could even use Twitter to start your affiliate marketing business if you wanted to, the choice is yours.
Although I am not the best at organic Twitter growth, I have looked at what others who are growing quickly and noted some of their strategies. With that being said, I am a full-time affiliate and know a lot about affiliate marketing, so after doing some research, I can bring you the best of both worlds. 
Getting Started With Affiliate Marketing On Twitter
Before you start affiliate marketing on Twitter, you need to decide what your niche is.
This is really important, you can't just have like a really general Twitter. That may have worked 10 years ago, but now there are just too many accounts. Users want to know what they are following you for and if you have a general Twitter, most will all want different products and you will make very little sales.
So, pick a niche if you haven't yet!
Now, you will want to create an attractive profile. I recommend a picture of yourself and a nice cover photo, along with a nice bio. 
P.S I really recommend a picture of yourself as a profile picture, I looked at a lot of fast-growing accounts that get a lot of engagement and (almost) all of them have a picture of themselves.
If you don't want to then that is fine also, but you might have to use a strategy similar to mine. With that being said, I also spotted a few accounts growing quickly without a profile picture of themselves.
I guess, they are just a lot better at Twitter than me.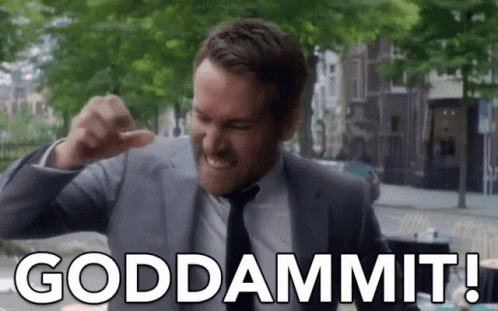 How Twitter Is Different To Other Social Networks
As you probably know, Twitter is a little bit different from most other social networks. 
It has a (frustrating) 140 character limit and only shows the most recent tweets. I think you could hide a dead body in a tweet from 3 weeks ago and nobody would ever find it. 
However, this is what makes Twitter unique and it's one of the reasons why you can tweet 6 or 7 times per day which you can actually use to your advantage, as you can generate more traffic.
I also get the feeling that Twitter users show a little more personality than users on other social networks. Additionally, there always seems to be a lot more conversation going on, whether it's about the trends or common interest.
Again, as an affiliate, this can be used to your advantage to help you grow faster. 
Twitter Affiliate Marketing: What Do You Need To Succeed
Twitter affiliate marketing is the same as anywhere else, you have to generate traffic to make sales.
There isn't like some magic tactic that will help you get loads of sales right off the bat. Instead, you need to build a relevant audience interested in your tweets and affiliate products. 
So, unless you have a bunch of followers, your first goal should be to build an active and relevant following. There are a couple of engagement tricks you can do, for example quoting big accounts in your niche. 
But what you should stay away from is buying followers, as that won't get you anywhere. If you are serious about using Twitter to generate affiliate commissions, I suggest picking up"Full Stack Income" which is a bundle of 6 E-books put into one for just $25. 
Full Stack Income won't only help you with Twitter affiliate marketing but also with: 
Profile Optimization

Growth Strategy

Tools and Resources

How 2 Sell 

Essential Hustles

Making Additional Easy Money 
Even better, Lion Investor (the guy behind this course) offers a full money-back guarantee, if you don't see an ROI in 30 days. You literally can't lose with this course. 
Learn More About Full Stack Income 
If you aren't willing to pay $25 for a course that has an ROI guarantee, then affiliate marketing or online business, in general, is probably not for you. 
Learn More About Full Stack Income 
Gaining Relevant Followers
Whatever your niche is, you need to gain relevant followers.
Again, I do suggest picking up Full Stack Income, because it's literally a shortcut. However, I have given you a general guideline/method here too. 
Affiliate Marketing on Twitter: Relevance + Method
You can't sell a load of email marketing software to a bunch of people interested in football. You need to gain targeted & relevant followers.
So, to do this, you always need to post relevant & engaging content which we will be talking about a little later in this post. But what if you have 0 followers, meaning you don't get any retweets or anything like that? 
Then you should start by following a couple of users who are interested in your content. But… don't make the same mistake I did. 
When I started using Twitter, I just wanted to grow as quickly as possible. I didn't really know a lot about organic social media growth, other than one Instagram page that I grew once. 
On Instagram users just see pictures, but on Twitter, it's more about what you say in your tweet or what you are tweeting about. Meaning, what worked for me on Instagram, didn't work as well on Twitter. 
What I did on Instagram was just go to a somewhat relevant page and follow all their followers. I did the same on Twitter and that leads to very low-engagement due to not a lot of them being interested in affiliate marketing.
So, what I recommend you do instead is… 
Follow users who have content similar to yours and I mean really similar. Then look at who's engaging with it and you can follow some of them too. Additionally, you will also want to engage a lot in their tweets. 
Quote their tweets

Comment loads
This will get your profile in front of their followers who are interested in similar topics. But, this is explained much better in full stack income.
Staying Active
So, to grow your audience and get more eyeballs on your content, you will need to stay active. So, this section of the article is all about staying active to show your followers that you are an interesting active account while gaining new followers too. 
Tweeting 6+ Times Per Day
The first thing that you want to do is tweet 6+ times per day. This will get you the most amount of engagement and if you are trying to generate any sort of traffic, this is the method that will allow you to generate the most amount of traffic.
You can tweet links to your blog, YouTube channel, or include your opt-in page in some of your tweets. However, don't do this in all of your tweets, you should also aim to provide a lot of value with regular tweets in your niche. 
For this, I like to use Zlappo. You can read my full Zlappo review for more information on why I like it. 
Engaging In Tweets From Other Users
The next thing that you will want to do is engage in Tweets from other users who post related content to yours. Firstly, this will get more eyeballs on your profile as their followers will see you engaging with the content of your mutual followed account. 
Secondly, this can also often drive engagement on your tweets, so it's definitely worth doing. Also, it's always good to add some value to the community.
DM's & Building Relationships
Lastly, you will want to occasionally DM people and build some relationships. You can do this by sending them a DM or engaging in their content a lot. This will usually help your engagement too, as they will look out a little more for your tweets. 
Posting Engaging Content
As I mentioned earlier, you will have to post engaging content to get engagement on your tweet.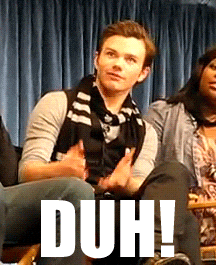 What I mean by this is post content:
with value

that is easily retweetable

ask's questions
This kind of content can help you get a lot of engagement on your tweets. Engagement leads to eyeballs. 
Go and get that engagement! 
If you don't really know what I mean by all this, just have a look at some of the accounts in your niche that get a lot of engagement. Then, just post similar content. You don't need to reinvent the wheel. 
Why You Should Collect Emails When Using Twitter For Affiliate Marketing
In reality, you should be creating an email list.
Email marketing has an average ROI of $38 for every $1 spent. (emailmonday)
In digital marketing, email drives the most sales next to affiliate marketing. (business insider)
On the Gumroad marketplace, email has higher conversions than any other network. (gumroad)
61% of consumers prefer to receive promotions in their email over any other marketing channel. (smallbiztrends)
Need any more? 
How To Start Collecting Emails
If you do want to start collecting emails, I recommend reading my guide on how to start affiliate email marketing for free.
In the guide linked above, you will learn how to set up a landing page, build an automation workflow, and sell through email. Combine that guide with this guide and you can easily be building your list with Twitter. 
If you are on a budget, you can also consider using this free autoresponder for affiliate marketing.
Learning To Sell On Twitter
I read a blog post by Zlappo today, 7 reasons why people aren't buying your offer.
In which you can learn some great marketing strategies to sell your products. I recommend checking it out, whether you want to collect emails or not. If you don't want to collect emails then the least you should do is check out that guide. 
It will stop you from making mistakes and actually teach you how to sell your products, or in our case affiliate products. 
Automating As Much As Possible
Twitter can be a hell of a lot of work. 
I personally didn't like it at all up until about a month ago. Tweeting 6 times per day?
That's a lot of time spent on tweeting and just remembering to tweet. So, then I came across Zlappo. Zlappo will allow you to easily schedule: 
And it also has a ton of other features. You don't have to use it, but it's what I am using and I love it. I finally get the amount of referral traffic from Twitter that makes it worthwhile!
Zlappo offers a 14 Day Trial, so feel free to check that out. 
Email Marketing Automation
Additionally, you will also want to automate your emails. 
You can do this with GetResponse. If you automate your emails and your Twitter account, things will be a lot easier for you. 
Your Twitter will generate leads and your emails will sell. Cool huh? 
It's so little work for big rewards. All you need to put your time into after is engaging with other accounts and that's it. You automate Twitter with Zlappo and email marketing with GetResponse.
GetResponse also offers a 30-day free trial.
Final Words
Twitter can be a great little tool for affiliate marketing. 
You can tweet multiple times per day to really stay in your followers' heads and it's free. Not only that, but it's also pretty easy to grow. 
And it can all be automated using Zlappo, so it's great for affiliate marketing, as we don't have to put too much time into it. I hope that you have enjoyed this guide, if you did make sure to leave a comment and/or share the post!