Affiliate Disclosure: Look, I'm working my ass off delivering value to you. So, yes this blog is monetized through affiliate products. They are true recommendations and if you purchase them, I probably earn a commission (at no additional cost to you).
I took a break from Twitter for years; my first month back made around $800-1000 next to starting my agency and client work.
During this period, I was also making free courses, so if I can make this amount while doing all the other stuff – you probably can make at least the same amount, if not more.
Unlike all of the other results on Google, I actively promote affiliate products on Twitter, and I'm active in the affiliate marketing community. So I'll show you some basic strategies that these other guys on Google can't tell you about.
Here's 500k+ impressions with just 1k followers:
Let's dive in.
Does Affiliate Marketing on Twitter Work?
Yes, affiliate marketing on Twitter works. Endless people have built up passive income on the platform that has replaced their 9-5.
Plus, just like any channel you can generate traffic, you can convert some of it into sales.
And throughout this guide, I'm going to show you some of the strategies I used to grow my Twitter account and make sales.
How Twitter Is Different To Other Social Networks
As you probably know, Twitter is slightly different from most other social networks.
It has a (frustrating) 240 character limit and only shows the most recent tweets. I think you could hide a dead body in a tweet from 3 weeks ago, and nobody would ever find it.
However, this is what makes Twitter unique, and it's one of the reasons you can tweet 6 or 7 times per day which you can use to your advantage, as you can generate more traffic.
I also feel that Twitter users show more personality than users on other social networks. Additionally, more conversation always seems to be going on, whether it's about the trends or common interest.
Again, as an affiliate, this can be used to your advantage to help you grow faster.
Choose a Niche
The best niches on Twitter are:
Wisdom & Self-improvement
Marketing (SEO, social media, affiliate marketing, copywriting, SaaS)
Of course, you can choose a niche that isn't named above.
However, the most effective tactics that rely on communities will be much easier in these niches. That being said, we'll talk about that in a little more detail later on… Because you may be able to create what others have made in these niches.
The other reason these niches are so effective is that they are broad. That means you may get people engaging with them, who aren't necessarily in the same niche but still enjoy the content.
For example, a business profile may retweet a health and fitness tweet. You see?
That's not really going to happen if you go into other niches like for example Gaming.
Optimize Your Profile & Brand
Your profile is pretty much the primary sales tool when affiliate marketing on Twitter. It's where people see your links decide whether they want to follow you, and makeup on opinions about your profile.
This means it needs to be clean. It needs to sound good and give the people a REASON to follow you.
So WHY should people follow you?
Here's my profile as an example.
Your profile needs to communicate what your followers will gain from your content… So that they hit that follow button.
Posting Engaging Content — That People Understand
At my agency, CrushDM, we're currently writing out 0-13k followers in 3 months case study. Now while that is an extreme example of how quickly you can grow on Twitter, the account can teach us something:
Do you see how these tweets are easy to understand and appeal to a broad audience? That's because content that all your followers understand will get higher engagement. Of course, you will have some tweets that aren't super general like the ones shown below, but those are only for a small portion of your followers.
Plus, the general accounts help boost your engagement, so Twitter then suggests your other tweets that are more specific to more people… Giving you more impressions and chances to sell.
Threads
Combined with these short general one-liners, you can also use threads.
Now threads are the complete opposite but are more used to provide a LOT of value to a specific audience. However, sometimes you can make some general threads, as you can see in the example below.
Threads often get great engagement in comments and people who follow you because of that post.
Topics and General Tips
The cool thing about Twitter is that it has "Topics." This feature suggests relevant content to users, which you can capitalize on by optimizing for specific topics.
For example, if you want to be suggested and become trending in SEO, you need to have popular tweets that include " SEO. "
But make sure first to research what Twitter topics are relevant to you. I say this because not every word has its topic, so you need to find them by first playing around with the search bar.
Here's another "Psychology tweet" that did incredibly well.
Engagement Hacking To Beat The Algorithm
Here's a secret that nobody tells you about… Engagement.
Let me explain…
Typically a tweet lasts for 18 minutes (Ghost Blog Writers)
But the only way it lives longer is by getting engagement.
Here's a tweet that, after hours of tweeting, had 1100 likes…
Later on, it had 2500.
Not only this, but Twitter suggests tweets in the "topics" based on how popular they are. So again, if you're getting a ton of likes, it will put you into the suggested of many users.
Okay…
So how do you get engagement?
You build relationships with other accounts, and make friends. It's that simple.
Really?
Yeah, because then they are more likely to engage with your tweets.
Best Networking Group For Affiliate Marketing
Want to join the best networking group for affiliate marketers? Check out the Affiliate Grandmasters community with the button below.
Not only will you get access to a decisive networking group, but also an active community where you can find the best affiliate products. Some of the members also drop knowledge bombs in there, and you will be able to promote the community on Twitter for a 50% commission.
All this for 25$ per month, and if you join using the link below, I will give you another engagement for free. Just DM me on Twitter to collect your bonus.
Testimonials from Affiliate grandmasters:
Join Affiliate Grandmasters and Claim Bonus
How To Promote Affiliate Links on Twitter
Now that we have discussed the foolproof way to grow your Twitter account, it's time to talk money.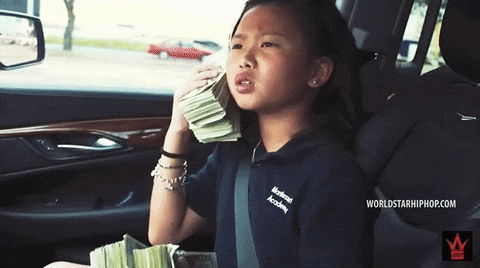 Before diving into the effective ways to promote your affiliate links on Twitter… I wanted to show you some examples of what not to do.
Hijack someone else's tweet

Low-level DMs that won't lead anywhere

Spamming your timeline offers no value to your users
All of these methods will NEVER work… You can go ahead and try them, but you won't make any sales. Instead, I will walk you through some practical ways if you want to make sales.
1. The Reply To Your Tweet
One of the methods I like to use is when you tweet with loads of shares and reply with an offer. This can be an affiliate link, but it can also be an email opt-in, which we'll talk about in just a moment.
This is more effective than just a regular link because your primary tweet will get a lot more attention than a promotional post. And by a lot, I'm talking 10x more, so often, the reply to that tweet will get more reach than if you do a promo post.
2. Email Marketing
Email marketing is one of the essential parts of affiliate marketing on Twitter – or anywhere else. Why?
Because it helps you promote your affiliate links in your sleep. For example, you can build an automation sequence and then have an automated follow-up email for everyone who enters their email, so you get opportunities to sell over and over again.
I have a free email marketing course here that I also use to collect email addresses. You will also get my Engagement blueprint PDF which teaches you how to get into trending topics, alongside the complete list of tools I use.
3. The Value DM
Another approach that you can take is DMing your followers. While this isn't my favorite approach because you are just working a sales job, it does work. And if you are selling something that pays out recurring commissions, you can build up some passive income which is the key to affiliate marketing.
Here's an example of how I sold some recurring products simply by talking to people and finding out their goals.
If you're like me, you might be quite a social person anyway and DM people just because you find it fun. And once you get into the conversation with them, you can let them know about the cool networking groups you're in.
Bonus tip: More often than not, people on Twitter are there to grow. This makes it a perfect opportunity to sell an networking group like affiliate grandmasters.
4. The Thread
The thread is one of my favorite ways to promote affiliate products. Why?
Because you're offering a lot of value to your readers and can build them into tutorials to demonstrate the value those products provide, for example, one of my favorite affiliate SEO e-books by Dylan's marketing I promoted in a thread a couple of times landed me a few sales.
And as you can see, I was offering a bonus for using my link too, which brings us to our method.
5. Offer Bonuses
Bonuses are the ultimate incentive to use your link. Why?
Because you're giving your users more.
And it works like a charm, hence why I offered you an additional networking group earlier when you joined Affiliate Grandmasters through my link. Plus, you can also DM me for help on getting started when you enter, so you can get some help from someone who does affiliate marketing on Twitter… which I think is a pretty offer.
That being said, I do have to limit this to people who buy through my link, else I can't answer all these DMs. This is also something I discussed in my recent affiliate marketing copywriting guide.
6. The Profile Link
Twitter lets you put a link in your profile as well. Here you can also promote your affiliate link if you want to.
However, what I prefer for my strategy is leaving an opt-in to a free offer here to collect emails. Why?
Because on average, every email you collect is worth $1 per month. Collecting 3000 emails for a year is not that hard, especially if you are constantly tweeting and have a great lead magnet.
Affiliate Marketing on Twitter – Grow Your Account With Automation
Another cool thing about Twitter is getting some excellent automation tools. You don't necessarily need this initially, but the one I use is called Zlappo. It lets you schedule tweets, threads, and more…
… Auto-retweet your tweets.

… Auto reply offers on tweets that get good engagement

… AUto retweet your tweets from second accounts
When you sign up here, you will get a 2-month free trial with no credit card required – which gives you plenty of time to grow your account first before paying for it. But of course, you don't need to sign up for it if you don't want to.
Get Zlappo FREE For 2 Months (No CC)
Final Thoughts
I hope you have enjoyed this post about affiliate marketing on Twitter. If you follow the steps in this guide, you should see some great results. The goal of this post was to show you what people are actively using the platform to make sales.
Because most of the other results on Google I saw were just so general and vague – plus, it was pretty easy to tell that these guys don't use Twitter for affiliate marketing.
You can check me out here if you want to follow me on Twitter. I also don't mind DMs, but since I get a few, you are more likely to get a reply if you ask an excellent question or buy something through my link.
Stuff like "how can I make money with affiliate marketing on Twitter?" are not good questions. I just explained that, try to go for something you can't google.
Related guides:
Is Affiliate Marketing Saturated?
Launch Jacking Affiliate Marketing