Affiliate Disclosure: Look, I'm working my ass off delivering value to you. So, yes this blog is monetized through affiliate products. They are true recommendations and if you purchase them, I probably earn a commission (at no additional cost to you).
Blogging vs Dropshipping?
Well, the short answer is it depends.
The scary answer: Choosing the wrong business model can harm you with years of wasted time and money.
The good news: In this article, we're going to lay out the facts for you so you can choose the right business model that works with for you.
Let's dive in.
What is Blogging?
Blogging is a marketing channel. It's a way to share your thoughts, experiences, and ideas with the world.
Blogging can help you build an audience of people who are interested in what you have to say. And when done correctly, it can be a great way to generate traffic and leads for your business – usually through SEO, social media, and email marketing.
What is Dropshipping?
Dropshipping is a business model. It's a way to run an online store without holding any inventory. When someone buys something from your store, you simply contact the supplier who will then ship the product directly to your customer's door. Dropshipping can be a great way to start an online business with very little upfront investment.
Blogging vs Dropshipping: Comparing an Apple To an Orange
Blogging is a marketing channel, Dropshipping is a business model. This means you can even combine them by for example promoting your dropshipping store with blogging.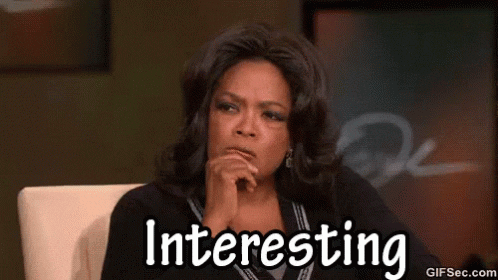 Does that mean you should combine them? Not necessarily, I don't run a dropshipping store on this blog.
But a business model needs to be paired with a traffic channel. Do you see what I mean?
Just saying, your business could even have two monetization channels… So you could for example combine dropshipping with affiliate marketing.
Why I don't Recommend Choosing Based on Business Model or Even Traffic Source.
If you're reading this, you're probably about to decide what business model you want to dive into…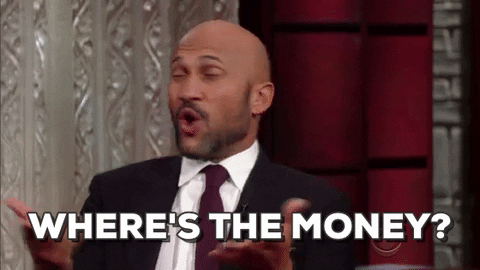 The truth is that there are people making millions with blogging, and the same goes for E-commerce too.
Either one, you can make millions in…
So you're on the right path… But money isn't a deciding factor in this battle.
The Actual Reasons Why You Should Choose a Business Model or Traffic Source
I think you should choose all of this based on the product or service you want to sell OR the skills you want to learn.
Here's why: If you're selling something as a beginner, you need to be slightly interested in it so that you're eager to learn.
What Dropshipping in itself is, you finding a profitable product and then selling that with your store.
You can sell anything with dropshipping…
Adult toys. Gaming Chairs. Watches.
So you're not really choosing dropshipping because you're passionate about the business.
Because the business is something you're not really involved in.
Reasons You Might Want To Choose Dropshipping
Okay so if you're not passionate about the product what reason would there to choose dropshipping?
Well, it's not the money. You can make a lot of money doing anything especially if you're doing something marketing.
So, why the heck dropshipping?
The skills.
Every business model and traffic source has a unique skill set that you will learn in the process.
With Dropshipping you will usually learn some of the following skills:
-Sourcing products
-Building and designing a store branding
-Installing apps
-Customer service and support
-Writing product descriptions
-Running Facebook Ads
– Organic SEO growth
-SEO and Blogging
-PPC Ads
Email Marketing
Are those the skills you want to learn? If so, dropshipping might be right for you.
Reasons You Might Want To Choose Blogging
Just like with blogging, the reason you choose it as your business model isn't money.
Else you could just do anything else… So it has to be the skills.
Some of the skills you usually learn with blogging are:
-Writing
-Editing
-SEO
-Social media marketing
-Email marketing (Using something like GetResponse to send emails)
-Sales funnels
So if those are the skills you want to learn, blogging is probably right for you.
Choosing Based on The Product
Another factor you might want to consider is the product. If you already know what you want to sell, and you're a complete beginner then it may be best to choose the easiest methods. But if you don't just choose based on the skills.
For example, if you want to sell branded clothing, the easiest way to sell it is through affiliate marketing.
You can find your favorite brand's affiliate program, apply and be ready to sell in a couple of days.
Whereas with dropshipping, you will have to make a business plan for your clothing brand and consider how to position it in the mind of the target audience.
Then do the designs
Then find a supplier and do the numbers.
Then create a store.
And you'll also have to handle customer support, partner with influencers to make the brand look popular, etc.
There are a lot more potential tripwires with dropshipping in this scenario.
Now that's just an example, and you don't always have to do all those things with dropshipping… But starting a clothing brand is hard.
Whatever your product is, do the research first.
Research Anyway
Even if you think starting a dropshipping store is a lot harder, you may be able to find some killer suppliers for the product you want to sell.
In that case, if you can afford your business plan go for it.
Ways To Monetize Blogging
Since blogging is a traffic channel, we need to look at the ways to monetize it… So that we can make that Mula.
Here are some ways to monetize blogging:
-Display Ads
-Sponsored Posts
-Affiliate Marketing
-Course Sales
-Product Sales
-Services Offered
-Dropshipping
The list can go on, but those are some of the most common ways to monetize a blog.
Hands down the easiest is to find an affiliate product, then start writing about it. With the others, you'll have to make a product or service.
Ways To Drive Traffic To An Ecommerce Store
Since Ecommerce is a business model, we need to look at ways you can drive traffic to it.
Here are some of the most common ways:
-SEO
-PPC Ads
-Social Media Marketing (organic)
Facebook ads
-Email Marketing
Those are the most common, but there are other ways you can drive traffic to your store.
Which Skills Do You Want To Learn?
You've probably searched up a ton of YouTube videos, and seen some of the work that's involved with both of dropshipping and blogging.
Which skills do you find more interesting? That's the question you should be asking.
Only wanna learn SEO?
That's probably more leaning toward blogging, as you will learn a lot about content and stuff like that… Whereas with E-commerce, you can drive traffic with SEO, but there are a lot of other things involved too.
Wanna learn about Facebook ads?
That's leaning toward Dropshipping since it's one of the most popular ways to drive traffic to an e-commerce store.
Wanna learn PPC ads?
THat's also leaning toward eCommerce stores.
Wanna learn sales calls?
Why the hell are you looking at these two businesses then. Look at starting some type of agency.
You get the point here, think about the skills you want to learn and maybe the product you want to sell to come to the decision.
If you're not passionate about the product, it's going to be hard to continue working on your business when you hate the skills too.
Because behind every business is just product and skills. And every business can make money so that's not a good reason to choose one.
Blogging Pros and Cons
Here are the pros of blogging:
-You have full control over the website
-You can monetize in a lot of different ways
-The barrier to entry is low (you don't need any money to start with medium)
-You learn SEO and content marketing
-It involves a lot of writing (might be a con, if you don't like it)
-It's scalable as you can hire writers
And here are the cons:
-It takes a long time to rank high on Google for competitive keywords
-Requires consistent effort
-Can be expensive if you're in a high competition niche and trying to rank (As a beginner, I suggest a Micro-niche)
Dropshipping Pros and Cons
Here are the pros of Dropshipping:
-You can find a supplier for any physical product you want to sell
-It's easier to rank in Google as there is less competition
-There are a lot of courses and tutorials on how to do it
-You learn some great skills (Branding, setting up, customer support, sourcing products)
-You learn traffic sources (depending on which one you choose)
And here are the cons:
-You need to find a supplier and that can be difficult if you're not in China
-Requires regular effort to keep the business running
-Requires a bigger budget when being realistic
Requires you to learn a lot more techy skills (depending on you which ones, and this is a pro too)
-There are a lot of issues you can run into with sourcing products (i.e shipping, quality, etc.)
The reason I say you need a bigger budget with Dropshipping: You're selling your own products.
This means if you get into a lawsuit, or you have to refund customers… You pay for it.
Furthermore, if you want to sell a more status-based product like a watch, or clothing you need to spend some money on promo.
There are also a lot more skills involved (which again is a good thing too) so you might have to pay an expert to help you.
I'm not very experienced with dropshipping, I gave it a go years ago and failed.
But Franklin Hatchett, an expert recommends you start with AT LEAST a $1500-2500 budget.
Those are also the numbers I heard from other people.
Summary:
I hope that you have enjoyed this blog post.
Finally here is a summary of blogging vs Dropshipping:
– Blogging can take years to generate a real income, while dropshipping can be profitable in a couple of weeks if you have the skills and budget for testing.
– Blogging is great for building an audience and creating trust, while drop shipping is great for scaling your business with ads
– Blogging is perfect if you want to sell info products or physical products while dropshipping only works for Physical products. Unless you do drop-servicing (i.e with services)
I usually talk about affiliate marketing on my blog so if you're into that (great with blogging) make sure to check out some of the posts below.
Affiliate marketing Copywriting