Affiliate Disclosure: Look, I'm working my ass off delivering value to you. So, yes this blog is monetized through affiliate products. They are true recommendations and if you purchase them, I probably earn a commission (at no additional cost to you).

Dopamine Detox Introduction:
So, I recently heard about this whole "Dopamine Detox" idea.
Usually, when I hear about these weird trends or whatever they are, I ignore them. But this time, it was different.
I heard about it at a point where I was finding it a little harder to focus on work, I was going on social media a lot and so on. I joined in, and I am glad I did. Not only did I become more productive, but I also quit smoking. 
What Is a Dopamine Detox?
What Is Dopamine?
Dopamine is a type of neurotransmitter that plays a big role in how we feel pleasure. (WebMD)
It's released by almost anything you can think of. Social media, alcohol, drugs, video games and even food.
What's bad about it is that it trains your brain always to go for the quickest solution. For example, if you're playing a shooting video game and kill somebody you are playing against that would give you a dopamine hit. 
So, that's what you're brain keeps looking for. This is how you become addicted to video games. 
What Is a Detox?
A Detox is a process where you remove something toxic or unhealthy out of your body. Also called detoxification. (Lexico)
This could be with alcohol, drugs or anything else that is harmful or toxic for your body.
In my case it was dopamine. 
Is Dopamine That Harmful?
It depends on how much of it you receive. Usually, I never talk about all these healthy habits and similar things. I'm not a very healthy person myself. 
However, what makes Dopamine so bad is that your brain keeps looking for it, over what you actually want. Your brain is designed to take the quickest route to dopamine.
If you show your brain the fastest way to get dopamine is by:
Going on social media

Playing video games

Drinking alcohol

Taking drugs

Smoking Cigarettes
Then you are going to keep doing that over and over again. What you actually want to do will be forgotten. 
As you can see it's pretty bad. However, if you feel that you are focusing well enough, then maybe you are doing fine.
Only you can know. I know I wasn't focusing as well as I would like to. 
What Does A Dopamine Detox Do?
A dopamine detox removes almost all dopamine from your body for however, you choose to do it.
The whole point of it is to reset your dopamine levels to a natural point.
Once it is reset, you will get dopamine from things you actually want to work on. For example, your business or whatever other dreams you may have. 
If this dopamine is the only dopamine you are getting, then it will be enough to satisfy your brain. 
How To Do A Dopamine Detox
Step 1: You order this $97 magic potion that magically removes all dopamine from your brain… I'm only kidding.
So, how do you do a dopamine detox? You just remove it all yourself.
Phone? In the draw on flight mode.
Social Media? Logged out/uninstalled on all devices
Food? None. 
Anything else that gives you dopamine such as:
Video games

Alcohol

Cigarettes

Drugs

Music?

TV

Unproductive YouTube
You get rid of it all.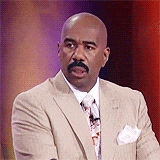 For How Long Do You Do a Dopamine Detox?
Most people online said for 24 hours.
However, there were some people like Alex Becker who did it for much longer.
So, I decided to go for 36 hours.
I have almost never done anything like this, so as you can imagine I did fail at some things along the line.
My Experience With Dopamine Detox
Before going into this I:
smoked cigarettes

ate very unhealthy

almost never done anything like it before
So, if I could just stop smoking and maybe eat a little healthier that would be a success.
Let's see what happened. 
First 12 Hours
So, I started this whole dopamine detox at 5:16 am, about 30 minutes after getting up. 
No, I usually don't get up at that time. My sleeping schedule is very volatile and changes all the time.
So, in the first 6 hours, I was just working as usual. When I work, I always have a bottle of a blue raspberry caffeine drink. Little did I know that caffeine somehow gives you dopamine.
And I guess it tastes nice too, so I failed at about 15 minutes in.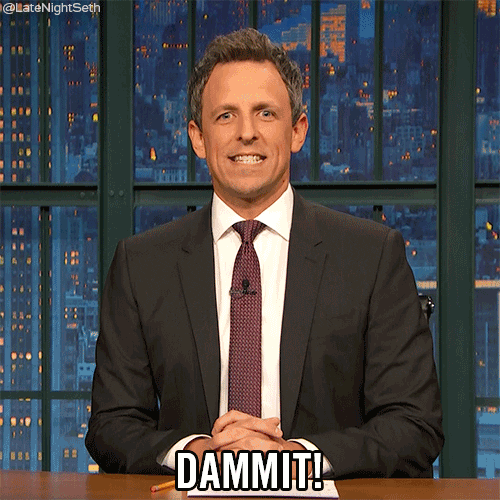 Anyway, after noticing and researching it, I just got back to work. 
I was finishing off writing my new ebook which you should totally get here as it's free 😉 Other than that, I just did a lot of email outreach, Quora & started building a new email sequence. 
Nothing special. Then I started getting hungry, I wanted a cigarette too and I was really starting to lose concentration. So, I got up and just went into my garden. 
I didn't smoke, I didn't even have any cigarettes in my house. Instead, I was just in my garden doing nothing.
  It was like I was a sunflower.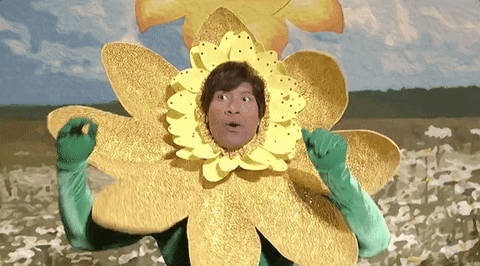 After around an hour, I went back inside and got back on the computer.
However, I still could not concentrate. I was getting really frustrated as I couldn't find any relevant sites that I could guest post on. So, I just did some work that was more relaxed (such as creating pins for Pinterest)
Yes, you could say Pinterest is social media, but I know that I don't get any joy out of it. Other than the traffic. That is truly the only reason I use it. 
After that, I went to sleep at around 4:30 pm
11 Hours Later…
For some reason, I slept for ages. I went to sleep at like 4:30 pm and got up at like 3:30 in the morning. 
Why did I sleep for so long?
I have no idea. Maybe, it was the caffeine with no food the day before. Anyway, I got ready to do my usual work for 4, but I was so hungry.
 So, went I into my kitchen and ate an orange, a banana, and 3 grapes. That's not all, I also had my blue raspberry caffeine drink.
So, I failed twice on the second day too.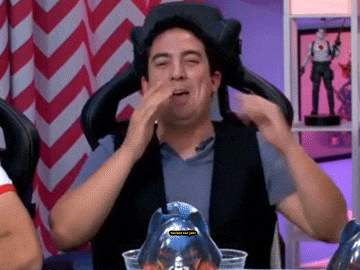 I then started working at 4 am and stopped at 12 pm. 
This was like a whole different level. I was so focused, I didn't need anything no cigarettes and nothing else. Although, I did eat that fruit earlier on. 
Anyway, it was great. I think it was the most focused I have been in a long time. In these 8 hours, I got more done than what I usually get done in 12 hours. 
Final 5-6 Hours
So, after I stopped working at 12, I had quite a relaxed last 6 hours.
I went out into my garden again for one hour. Again, no I did not smoke. At this point, I didn't even feel the need to smoke any more. It's actually over. 
After an hour, I came back in and just finished off some other more relaxed work. Then I just watched some educational YouTube videos until 5:30 pm.
At 5:30 pm I made myself a big meal because afterwards, I was planning to start it all again afterwards.
Accurate footage of me eating: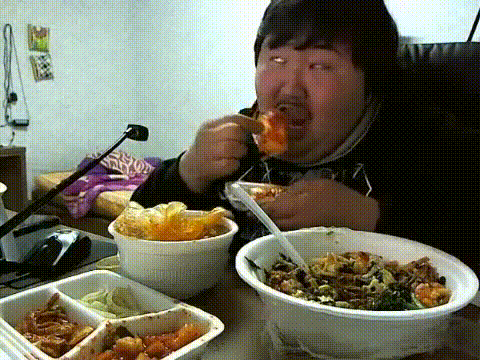 After that, I went on the computer and did some research/planning for an hour before going to sleep at just after 7 pm.
The next day, I got up and started writing this article. I can't actually tell you what happens from here, because I am writing this article right now. 
The story has caught up with the presence. 
Where I Failed
So, as you saw, I did fail a couple of times. Although, overall I would say this was amazing. I feel like I'm a new person. 
Blue Rasberry Caffeine Drink
I don't really have any excuses for this one. It just helps me work better. It's a lot healthier than drinking 2-3 red bulls per day which is what I used to do, so it's the better alternative. 
Fruits I ate in the morning
Yeah, I did fail here. However, I was really hungry and it was just a couple of fruits. 
They were so nice, that's how I get dopamine hits from food now. Basically, I don't eat crap all the time anymore and actually enjoy fruit. 
Checking Commissions / Signups
When you make sales throughout the day, you get dopamine from it. 
And I always check my commissions/ signups multiple times per day. And, I got a bunch of dopamine from it. So, I also failed here. 
Will I do It Again?
Definitely. In fact, I am doing it right now.
I think it worked great. There is no need to smoke at all for me. If you smoke, you should try this. 
It actually works. I'm not sure how long I am going to be doing this for or how exactly I schedule eating with it.
While it is great, you surely can't do this forever. 
What I Don't Understand…
Lastly, I just wanted to mention a few things that I don't get at all. If you know the answer to any of these, I would appreciate a comment.
Does Music Count?
So, at first, I wanted to listen to some music on YouTube.
However, then I noticed that it would probably give me dopamine. So, I didn't. I also searched it up and it says it does.
Does that mean, you can't listen to music at all?
How/When Are You Meant To Exercise?
If you barely eat, how the hell do you exercise?
Do you just not exercise or how does that work? 
How/When Do You Eat?
If you do this at an extreme period. Let's say for a month, how and when do you eat?
What I am doing now is just eating one big meal every 36 hours. I chose a pretty bad period because that means I always eat at different times.
But I guess I will see how that goes. I may change it to 24 hours, so I always eat in the evenings. 
What About Natural Dopamine Hits?
Are natural dopamine hits not a problem?
For example, from speaking to people and things like that. 
I just don't really understand, how you could cut out all completely.
Or, maybe you should only cut out the unnatural dopamine, which I did. 
Should You Try It?
It depends. 
If you feel like you're working well and focused right now, then there is no need to.
Don't mess with something that's already working. 
However, if you are:
Not working focused enough right now

a smoker

spending too much on social media or anything similar.
Then yes, you could give it a try. In case, you are looking to give it a try, look after yourself.
What I mean by that is, if you feel like you need to eat, eat something. Anyway, I am not a medical or any other related adviser, so go and do your own research. 
Before vs After
Before 

After

I smoked

I ate unhealthily

I was not focused on work

Spent a load of time on social media

Quit smoking

I eat (somewhat) healthy 

Super-focused working

0 Time on social media and similar
I think those big improvements deserve a little share on social media 😉 
And, In case you are wondering, yes it's only been 3 days since I have stopped smoking.
However, I genuinely do not feel the need to smoke at all. It's crazy and I am going to continue to do something like this for a longer period of time. 
Now in case you are wondering for how long I smoked, it's been like every day for the last 4-5 years. In the past 2 years, it was also like 15-20 per day. So, I did smoke quite a bit. 
Final Words
I hope that you have enjoyed this post.
It's been a little different than the usual posts I make. If you did enjoy it, make sure to share it and/or leave a comment.
Also, let me know in the comments whether you think you will try this dopamine detox idea.