Affiliate Disclosure: Look, I'm working my ass off delivering value to you. So, yes this blog is monetized through affiliate products. They are true recommendations and if you purchase them, I probably earn a commission (at no additional cost to you).
Drop Servicing Guide Introduction
Have you heard of that new business model, the drop servicing business?
You know, where you sell services from Fiverr for 2x – 5x the price it costs you. That's right 2x-5x the price.
In this guide, you will learn exactly how to start your drop servicing business and so much more… Including my secret to earning $2,000 every single month.
Oh, and did I forget? You will also see one of my personal drop servicing funnels. 
What Is Drop Servicing? 
So, what is Drop Servicing? Drop servicing is a business in which you sell services. 
Instead of doing the service yourself, you head over to freelance marketplaces such as Fiverr and buy it for a cheaper price. The difference between the two price points is your profit. 
This process is also known as service arbitrage.
What Services Can You Drop Service
You can drop service virtually any service. I mean, all you are doing is selling the service for more than you purchase it.
Graphic Design

Web Design & Development

Writing

SEO Services 
I would recommend only sticking to one niche because then it is easier to advertise yourself in front of your target audience.
The Secret To $2,000 Per Month Through Drop Servicing
That's all good, but do you want to know the secret to $2,000 profit every single month?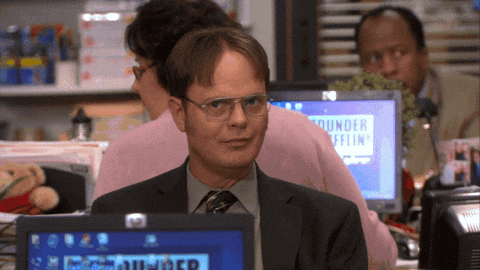 It's selling services that help the business grow and/or profit. If you are helping the business owner make more money, what are they going to do?
Exactly, come back every single month.
You could be buying at $100 per month, and selling at $500 per month.
$400 profit per month. 5 Clients = $2,000 per month. 
Remember, you aren't doing the work.
 5 clients are easy to handle. 
Examples Of Growth/ROI Services
Examples of services that help the business owner make more money:
Social media management

Advertising

Copywriting

SEO 
Business owners pay for more business. That's how business works. 
If you need more in-depth guidance on niches, you can also read this list of best drop services niches. 
Where Do You Find Services To "Drop Service"
Main freelance marketplaces I use: 
Why do I not use the rest? They charge per hour.
That makes things extremely confusing. 
What Do You Need To Start A Drop Servicing Business?
A drop servicing business is a business. That means you're going to need a couple of components. 
Sales Funnel

Payment Processor 

Traffic

Email Marketing
If you don't have these components, you're not any different from the sellers on Fiverr. 
If you're not different, you can't charge higher prices. 
How To Start Drop Servicing Guide – Step-By-Step
Ready to start your drop servicing business?
Good, let's move forward.
Step 1: Finding A Service To Drop Service
First of all, you need to find your service. Head over to Fiverr or Legiit and find a service.
Here is a little checklist of things to look for:
3 Different Packages

Average 4.8 – 5 Stars reviews, with at least 50 gigs completed

Fast delivery available
I will go more into detail about why you should look for these later. Basically, they will make you more money. 
Step 2: Building Your Drop Servicing Business 
Now, that you have the service you want to sell, we need to create the business.
Here we have 3 options. 
Option 1: Kartra (Recommended)
This is my favorite option. Why?
One-click upsells to make you more money.

Order bumps to make you more money.

Powerful email marketing tools to help you sell to 1 client, multiple times. 

Extremely Low Cost
And, you don't need any technical skills to create the sales funnels. 
Kartra does a lot more than ClickFunnels, at the same price ($99 p/m) (better email marketing, better sales funnels, analytics, etc.). That's why I didn't include ClickFunnels.
NOTE: For a limited time, you can get a 30-day trial, by using the instructions below:
Click "Start your trial"

Once the page is loaded, pretend to navigate off the page (or switch tabs)

Accept the exit pop-up that offers you a 30-day trial!
Option 2: Instapage 
The second option is Instapage.
It's like Kartra but costs double the price. There are some added features, like advanced heatmaps. 
Although, I have never used or needed any of the added features. 
I just prefer Kartra, as it's cheaper and easier to use.
Also, Instapage doesn't have email marketing tools, meaning you will have to get an autoresponder too. 
(14 Day Free Trial Available Too)
Option 3: DIY – Hosting + Thrive + SamCart
The last option is to glue together your own sales funnel. 
I'm talking about self-hosting a website and creating a sales funnel with a variety of different tools.
It works but it comes out at roughly the same price as Kartra and is a lot harder to do. 
Here's what you need:
Hosting $60-$300 per year (Usually paid for 24 months+ upfront)
Elementor $49 Per Year
Carftflows $299  Per Month

Autoresponder $49+ Per Month.
This approach works too, but there is a lot of learning involved. It's also quite annoying trying to get all these different plugins and tools to integrate with each other. 
With Kartra, it's all in one platform. 
Example Of One Of My Current Drop Servicing Funnels
Here is an example of one of my current drop servicing funnels. You can't see the domain, because else you can see where I am advertising with certain tools. I don't want to drive the competition up as it's working pretty well right now. 
The example below is with an extremely basic Kartra template and it converts so well. 
I can buy this service for $30-$150 per month. Then I just use paid ads to advertise this exact funnel. Even if I spend a $200 on getting a couple of trials, I am super-profitable. 
Do you see how powerful this is? 
I also have an email pop-up that offers a 7 day trial for the same price that I buy the service for. This pop up doubles my conversions. And, I get their email address. 
I then use my Kartra follow-up to send them a custom email that contains a link to the 7-day offer. 
How I Make Even More Money Drop Servicing
Once, I have the business as a customer, I don't stop there. I go and research their businesses and see what other social platforms they are on. It may be Pinterest, Facebook, or Instagram. Then I find another freelancer who offers a management service.
Then, I send them another page in a follow-up, but with a discount code. I still make $150+ p/m additionally. And, you can do this with every customer! 
Creating Your Drop Servicing Sales Funnel
Taking action is the first step to success. So, go and start creating your sales funnel right now!
Your sales funnel should:
Look ULTRA-Professional

Collect Emails (so you can sell repeatedly) 

Include Order-Bumps & One-Click Upsells
As I mentioned earlier, I recommend you use Kartra because that's what I use. However, feel free to go with the other options. 
In the Kartra templates, go to the "long sales pages". These convert like crazy. You need to edit them a lot & make them unique to what you are offering. I use the dark blue and yellow template in the image below a lot and just leave the colors as they look professional and convert well.
Step 3: Promoting Your Drop Servicing Business 
Did you create your drop servicing business?
Yes? Congratulations, you have a business.
No? Go back and do it. If you don't take action, nothing will happen. 
How To Promote Your Drop Servicing Business
You are charging high prices, right? 
The people you meet in your local supermarket are not going to pay those prices. You need to advertise to people who need your service. How do we know if somebody needs your service? They are looking for it.
Luckily, with Google ads, you can advertise your business right there. Additionally, if you think you know a place where you could advertise instead, feel free to do so. For example, if your service is Pinterest managing, you could maybe advertise on Pinterest. 
Setting Up Google Ads
To make things easier, I linked a brilliant Google ads tutorial below. 
There are also some keywords to target below the video. You're welcome 😉
Here are some keywords that you could consider:
(Service)

Professional (Service)

High Quality (service)

(Service) Agency

(Service) Freelancer
Keyword + free is looking for a free version so avoid this. 
Again, do this now.
The sooner you get started, the bigger your advantage. 
Drop Servicing Guide Step-By-Step Recap
Let's recap everything you have learned. 
Step 1 – Picking One Service
First of all, you need to pick a service from Fiverr or Legiit.
Pick one that will help the business owner make money, then they will pay you more. And, they will keep coming back.
Step 2 – Creating Your Drop Service Business
This is the most important step. Otherwise, you can't sell. 
I like to use Kartra. Again, this is up to you. You can also use Instapage or the DIY method. 
Step 3 – Advertise 
Once your drop servicing business is ready, you just need to feed it with interested visitors. 
The keyword is interested. That's why I recommend Google ads. 
Tips For Your Drop Servicing Business
Before you start, read these tips. They will help you sell more!
Tip #1 Upsells
Create upsells in your funnel/store which could include
24 Hour delivery

A relevant service

Revisions
Your Fiverr "contractor" offers 24 Hour delivery for $5?
Add it to your funnel for $20! You are your own boss here and if your site looks professional then it's all possible!
Tip #2 Profit Margin
Focus on having a professional website and then sell the service for at least 2x – 5x higher than what you are paying.
This will pay for your advertising and give you a juicy profit. 
Tip #3 Know Your Service!
Make sure you are a little knowledgable about the service that you are selling.
This will allow you to create a more professional store. If you don't know what you are selling your clients will see once they visit your website!
Tip #4 Back Up!
Have one or two backup sellers!
Sometimes, in the case that someone doesn't respond you need to have a back-up seller who can fulfill the service! You will always want to be one the safe side of things, so don't ignore this advice.
The Drop Servicing Business Model: FAQ
Does Drop Servicing Work?
Does drop servicing work? Yes, drop servicing works. However, it is a business which means it does require some initial research before jumping in. It all relies on picking a profitable service and advertising it to somebody who values it higher in the right place, at the right time. 
Is Drop Servicing legal?
Is drop servicing legal? Yes, you are just outsourcing the work to a freelancer. There is nothing illegal about it. However, it's worth telling the freelancer what you are doing to see whether they are okay with it.
Is Drop Servicing Profitable?
Yes, drop servicing is profitable. Selling a service on its own is profitable. Drop servicing is even more profitable because it's scalable. As you are not completing the service yourself, you could easily handle 10 clients. That makes it extremely profitable. 
How Much Will Drop Servicing Cost?
Drop Servicing is one of the cheapest businesses out there. You can run the entire business on Kartra for $99 per month. 
So, your entire cost is $99 per month + ad spend. 
What are the limitations of Drop Servicing?
The limitation of drop servicing is that you are liable if there are problems. 
For example, if your freelancer delivers late or doesn't deliver, you're liable. However, you can cover yourself with high-profit margins & backup sellers.
What Are The Best Services For Drop Servicing?
The best services are those that give the business owner an ROI or help them grow/sell.
These will make them keep coming back so that you can sign them on a recurring contract. 
Drop Servicing: Summary
Drop Servicing is one of the easiest businesses there are.
You don't need any technical skills or even experience. It's a great opportunity for beginners. It's basically like dropshipping, but with services. 
In this article, you have discovered:
My secret to banking $2,000 every single month

How to start a drop servicing business that's profitable

What a sales funnel needs to convert

Where to buy services for your drop servicing business
Damn, you learned a lot. I think that this article deserves a little share, right? 
If you need any help, make sure to leave a comment!