Affiliate Disclosure: Look, I'm working my ass off delivering value to you. So, yes this blog is monetized through affiliate products. They are true recommendations and if you purchase them, I probably earn a commission (at no additional cost to you).
This is an in-depth GetResponse vs ConvertKit review, so if you are not sure about which one to pick for your business, you are in the right place.
Decision-making is always tricky when you have two great options to choose from.
While both email marketing tools are great at what they do, you need to select the one that's right for your business.
The good thing is, by the end of this article, you will have the clarity of mind you are looking for.
Let's dive in.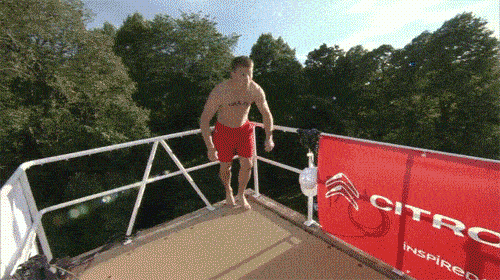 GetResponse VS ConvertKit – Main Differences
The prominent differences between ConvertKit and GetResponse are:
GetResponse offers a webinar autoresponder workflows builder while ConvertKit doesn't offer that feature
GetResponse is ideal for businesses focused on sales, whereas ConvertKit is suitable for subscription sign-ups
GetResponse offers a sales funnel builder feature while ConvertKit doesn't
GetResponse has a CRM webinar, but ConvertKit doesn't.
GetResponse has a webinar feature, but ConvertKit doesn't.
ConvertKit is considerably lower priced than GetResponse on the comparable plans
ConvertKit doesn't charge for duplicate sign-ups while GetResponse does
But, of course, you need to know a lot more than that if you want to make an effective decision. Before taking a deeper look into what each software offers, let's get some basics covered.
OUR PICK: GetResponse
GetResponse comes with more automation and better sales features – ultimately enabling you to generate more revenue.
Plus, the landing page builder gives you a lot more control compared to ConvertKit…
This is why it's our preferred tool.
About GetResponse
GetResponse is one of the oldest players in the email marketing game. The company has been around since 1998, which means it has around 19 years of experience.
But, that's about it as far as the history of GetResponse is concerned. There isn't a lot of information available about the company online.
GetResponse was one of the pioneers of email marketing.
But, while its core competency is email marketing, you get a lot of marketing features with GetResponse.
For instance, it offers webinar automation and landing page creation, which makes this tool stand out from its competition.
If you would like to give GetResponse a shot without entering a credit card, make sure to use the link below.
Try GetResponse FREE For 30 Days (NO CC Required)
About ConvertKit
Born in 2015, ConvertKit is a relatively new kid on the email marketing block. While that might look like a bad thing, it doesn't have to.
Although it's not the most experienced, ConvertKit offers everything that a modern email marketing tool should.
Plus, being young can be a good thing; it makes the company more flexible to the ever-changing digital landscape.
But, how can a company that arguably is still in its start-up phase compete with email marketing giants?
By niching down their target audience: Bloggers.
The features of ConvertKit make it an ideal email marketing solution for bloggers. So, a blogger won't hesitate to invest in a tool like this given that it offers what it promises.
GetResponse Features
The basic plan of GetResponse doesn't offer much. Just 1000 subscribers and a bit of automation.
But, it can help you get your business rolling or let you understand the real capabilities of the tool.
Email Marketing & Automation
GetResponse offers everything an email marketer needs to achieve their marketing goals.
One of the prominent features of GetResponse is that it offers more than 500 email templates ready to be used.
You won't have to fret about designing your emails from the ground up.
Plus, the software features a variety of email types. After selecting a template, you can customize its look using the intuitive drag-and-drop email builder of GetResponse.
Moreover, if you have technical prowess, you can play around with the HTML editor and create text-based emails.
Your emails don't have to look boring, too. You get more than 1000 iStock photos with GetResponse to make your emails visually appealing.
These images will also help you grab people's attention and engage them with your email content.
And, the autoresponder campaigns tool of GetResponse is one of its prominent features.
It helps you:
Convert visitors into subscribers
Build a bond with prospects
Make repeat sales
And, more
What's more, a holistic calendar view shows the scheduling details of your emails under one roof.
Landing Pages
The landing page features of GetResponse make the software stand out from its competitors. You get a lot of landing page templates to work on with GetResponse.
These include:
Opt-in pages
Promo pages
Squeeze pages
Download pages
And, more
Another thing that makes GetResponse an all-in-one email marketing tool is its built-in landing page builder.
It's great because you don't need to use a third-party landing page builder.
You might like to read our detailed review on GetResponse's website builder here.
On the flip side, with ConvertKit, you will have to invest in a third-party landing page builder.
But, if you just need to get more subscribers by using a sign-up form, you don't need a landing page builder.
Webinars, Forms, and Surveys
Building an email list is one of the most desirable things in the business world. After all, you own your list, whereas, you have little to no control over your digital accounts.
GetResponse's webinars and surveys help you grab more leads and build your email list.
CRM Tool
In addition to being an email marketing tool, GetResponse is an effective customer relationship management software as well.
Although it's not the most sophisticated CRM tool, it does what it's supposed to do: Help you attract, retain, and convert your prospects.
GetRespose's CRM lets you arrange your leads into different columns based on where they are in their journey with your brand.
New opportunity
Qualified
Presentation
Won
Lost
By putting the right leads in the right column, you can get a holistic picture of your lead generation efforts.
Marketing Automation
Marketing automation is probably the only reason why you are considering investing in an email marketing tool.
The good thing is, GetResponse comes with effective automation features, helping you attract, retain, and convert more prospects.
Here is how it does that: It lets you send out emails based on how your audience behaves with your emails, forms, webinars, and landing pages.
On the other side, ConvertKit's automation features are limited to email only.
You may also like to read "ActiveCamgaign vs GetResponse", a detailed comparison here.
Try GetResponse FREE For 30 Days (NO CC Required)
Interface and Usability
GetResponse is more like a CRM than an email marketing platform. This can be a good thing and a bad thing at the same time.
You see, managing a CRM is a tough ask, especially for people that don't sign up for it.
When you are looking for a simple email marketing software, a full-fledged CRM like GetResponse can be a little overwhelming to handle.
But, of course, if you are up for it, it can make things a lot more efficient for you.
Overall, GetResponse is easy to navigate and use, so you will get the hang of it pretty quickly.
Related: GetResponse vs ActiveCampaign
Conversion Funnels
Another prominent feature that sets GetResponse apart from its competitors is its conversion funnels.
Here is what a conversion funnel on GetResponse includes:
Facebook and Instagram ads
Social ads creator
Sales pages
Landing pages
Payment processors
Abandoned cart emails
Another great thing is, you don't have to design a funnel from the ground up; just pick a template and customize it.
Moreover, a conversion funnel allows you to track your prospects at every stage of their buyer's journey.
This means you can identify any loopholes or growth opportunities within your funnel and make changes to achieve better results.
On the flipside, ConvertKit isn't offering marketing funnels.
Email Content Tools Features
GetResponse lets you generate more leads for your business using the power of content marketing.
Its Email Content features include:
Drag-and-drop email builder
RSS-to-email tool
Lead magnet funnels
Instagram and Facebook ads to pull more audience
Push notifications
Let's now dive into ConvertKit's features.
Email Editor
The ConvertKit email editor doesn't come with many bells and whistles. There are limited starter templates to work with, and the customization options are pretty limited, too.
You can change the background and elements' colors, but that's about it.
However, it can work for you if you rely more on the written content of your emails.
Autoresponder
ConvertKit's autoresponder checks all the boxes of an effective automation tool.
It lets you segment your audience and schedule emails to be sent out on specific days and at specific times.
Moreover, the software allows you to send broadcasts to your audience.
In conclusion, with ConvertKit's autoresponder, you get everything you need to run effective automated email campaigns.
Subscriber Management
Subscriber management in ConvertKit isn't as effective as in GetResponse. You only get a single list of subscribers on a single account.
This can be an issue when you want to run multiple businesses under one roof.
That said, the tool lets you automate subscriber communication, and makes it pretty easy.
You can also tag people depending on where they are in their journey with your business. This helps you segment your audience and target them effectively.
However, as mentioned before, you only get to create a single list on a ConvertKit account.
So, if you have multiple businesses, you might have to create multiple accounts with ConvertKit.
ConvertKit Automations
The ConvertKit software is great for automating your marketing workflows.
Here is what you should expect from ConvertKit's automation tools:
Effective autoresponder campaigns based on the audience's interaction with your brand
Personalize your email campaigns to achieve efficiency
Set up trigger-based email campaigns
Connect multiple autoresponders with each other send them out to your audience
Usability and Interface
ConvertKit is tailor-made for bloggers, which makes it an intuitive and user-friendly software.
Everything is taken care of by the software, however, it doesn't restrict you. If you want, you can make changes to your emails' HTML codes.
The user interface of ConvertKit is pretty simple, so you will be able to effectively use it almost instantly.
In addition, ConvertKit also integrates with other tools like Zapier and has its own WordPress plugin as well. Something WordPress enthusiasts would love.
Not only that, but it also has a customer support team ready to help you out. You also get regular training from the company as its user.
Moreover, if you have been using another tool and want to shift to ConvertKit, the company will assign a special team to help you do that.
But, for that facility, you need to have more than 5000 subscribers. You can also get help from the customer support team with software integrations.
Blogging Features
ConvertKit is a tools for bloggers – which makes it an ideal fit for those who want to use blogging to attract and convert their target audience.
One of the prominent features of ConvertKit is that it lets you automate your blogging schedule. Of course, that can only help if you have a regular blogging schedule to follow.
You can also send out your blog posts in scheduled emails, attracting more traffic to your blog. The RSS feed lets you automate that process completely.
Looking to start affiliate marketing? Check out the best email marketing platforms here.
ConvertKit Form Builder
One of the most effective ways to collect leads is by using sign-up forms. But, of course, your forms need to grab prospects' attention and make inserting information easy.
Your form's design doesn't have to be too fancy though. A simple yet eye-catching form does the job well.
This is where ConvertKit lacks a bit: For one, you only get three email templates to work with. Second, there aren't many customization options either.
So, your email forms with ConvertKit would be pretty basic in design.
GetResponse's form builder is a clear winner here.
Landing Pages
Landing pages help you attract your prospects and move them down to the bottom of your funnel until they act.
And, you can retarget the visitors that don't take action on their first visit by collecting their email addresses.
Sign-up forms on landing pages are important because people normally don't take action on their first interaction with a business.
But, building a landing page from scratch can be overwhelming for a non-designer, which is why most landing page tools offer pre-built templates.
However, ConvertKIt only has three templates that you can take as starting points, which is not enough.
Especially when you compare to GetResponse's landing pages.
The good thing is, you can host your landing pages on ConvertKit.
Related: ConvertKit vs Kartra
GetResponse VS ConvertKit – Pricing
GetResponse Pricing
Like any other digital marketing automation software, GetResponse has a tiered pricing structure.
The price of each tier depends on what your wants and needs are.
As it's an email marketing tool, the main variable in its pricing structure is the size of your audience.
If you want to keep in touch with more people, you will have to pay more.
Basic Plan
Let's talk about the basic plan of GetResponse. In this first tier, you pay $15 per month and get up to 1000 contacts.
The basic package is good enough for people that are just starting with email marketing.
But, of course, as your subscriber list grows, you will need to invest in a higher-tier plan.
With the basic package, you get a little automation, landing page templates, and sign-up forms that can help your business move.
You don't have to upgrade to a higher-tier plan just to increase the subscriber limit though.
The basic package handles up to 100,000 subscribers. Of course, you will have to pay for the extra subscribers.
The cost increases as your contact limit increase.
Moreover, you can get a generous discount by paying for a year, and a further discount by paying for two.
Try GetResponse FREE For 30 Days (NO CC Required)
ConvertKit Pricing
ConvertKit also doesn't have a free monthly plan, so you will have to invest in its basic plan to get your hands on the software.
A lot of times, when you do get a free plan on some software, you don't get to see the full picture. Because most of the features are hidden in the paid version.
So, paying for something doesn't have to be costly. You could invest in a much more expensive tool only to find out later that it doesn't deliver on its promises.
That said, ConvertKit does come with a 14-day free trial, but that's not going to cut it if you want to know its real capabilities.
ConvertKit offers three pricing plans. Each plan comes with the same features; the only variable is the number of subscribers you want to reach out to.
And, of course, the higher that number, the more you will have to pay.
Here is the breakdown:
$29 per month for 1000 subscribers
$49 per month for 3000 subscribers
$79 per month for 5000 subscribers
If your subscriber count is more than 5000, you can get a custom package by getting in touch with their team.
With the pricing review out of the way, let's now jump right into the features of GetResponse.
GetResponse VS ConvertKit – Comparison Table
| | | |
| --- | --- | --- |
| Feature | GetResponse | ConvertKit |
| Email marketing | Yes | Yes |
| Email templates | Yes | No |
| Drag-and-drop email builder | Yes | No |
| Email automation | Yes | Yes |
| Sign-up forms builder | Yes | Yes |
| Conversion funnels | Yes | No |
| Landing pages | Yes | Yes |
| Webinars | Yes | No |
| Facebook ads | Yes | No |
| Google ads | Yes | No |
| Surveys | Yes | No |
| Live chat | Yes | No |
| Social ads creator | Yes | No |
| Web push notifications | Yes | No |
| Integrations | Yes | Yes |
| 24/7 customer support | Yes (Chat) | Yes (Email) |
Final Verdict
GetResponse
GetResponse is not only an incredible email automation software, but it's also an effective CRM (customer relationship management) tool.
So, investing in GetResponse will get you an all-in-one email marketing system that can help you pull, retain, and convert your dream clients.
Although you can build a full-fledged conversion funnel with GetResponse, it seems as if the tool is more geared towards salespeople.
So, converting prospects with automation looks like the strongest suit of GetResponse.
Moreover, thanks to the company's CRM, you have a platform to engage with your prospects, unlike any other email marketing software.
This helps you build a strong bond with your prospects and existing customers.
And, there is a tiered pricing system; the starter plan is enough to get your business rolling forward. Of course, you should upgrade your plan as your business grows.
If you are looking for a tool that can help you with the following, GetResponse is for you:
Build a database of your leads
Keep in touch with those leads with automation features
Convert those leads (and one-time customers) into lifelong loyal clients
That might sound too good to be true; the best way to make sure is by getting your hands on its starter plan and seeing for yourself.
There is a small caveat though: You will need a dedicated team to handle the many moving parts of this software.
That shouldn't be a problem if you have the resources.
Try GetResponse FREE For 30 Days (NO CC Required)
ConvertKit
ConvertKit is a simple yet powerful email marketing software. Its incredible blogging features make it a natural fit for people who want to utilize content marketing to convert their audiences.
Here is a quick recap of what you get with ConvertKit:
ConvertKit is more subscriber-centric, which means it can help you build your subscribers' list.
It's relatively easy to manage and use, so you won't be needing a team to get results from this tool. The software is ideal for solopreneurs.
However, the design capabilities of the email marketing software are limited.
Its landing page builder and email editor are pretty basic and offer zero to no control over how your designs look.
The templates are nice, but they simply aren't drag & drop so you can't move the elements… which is pretty damn annoying.
However, ConvertKit checks most the boxes when it comes to email automation.
But, you will feel it lacking in many ways as compared to GetResponse.
Moreover, it's not for you if you need CRM capabilities in your email marketing software. For top-notch subscriber management, you will have to look towards GetResponse.
Alternatively, you could go with ConvertKit and integrate third-party software, but that will add to your overall costs.
Read our in-depth "Kartra vs GetResponse" review here.
Concluding Thought
All in all, ConvertKit is an email marketing tool. Whereas GetResponse has an email marketing tool, effective CRM features, and additional ways to attract, retain, and convert your target audience.
You May Also Like: GetResponse vs ClickFunnels