Affiliate Disclosure: Look, I'm working my ass off delivering value to you. So, yes this blog is monetized through affiliate products. They are true recommendations and if you purchase them, I probably earn a commission (at no additional cost to you).
The Kartra vs BuilderAll debate is a common one in the world of internet marketing.
The problem?
Their features are sooo similar – yet making the wrong choice could SERIOUSLY harm your business growth.
In this article, we'll look at whether Kartra or BuilderAll are better suited for your business.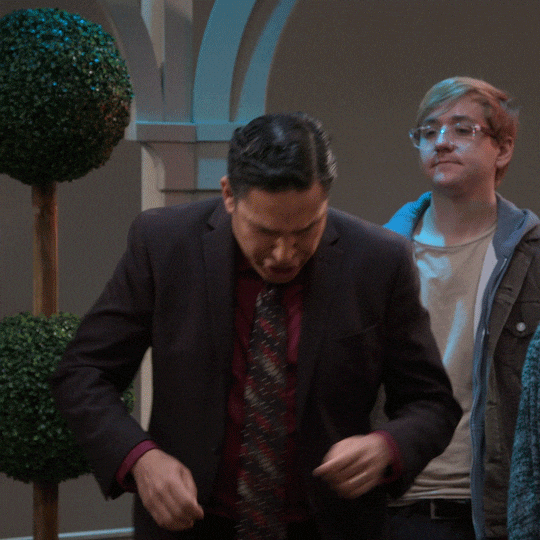 Kartra and BuilderAll Differences
Here are the key differences between Kartra and BuilderAll:
Kartra has better pre-built funnels and campaigns

Kartra feels a little less clunky

Kartra has better marketing automation tools

Every Kartra plan comes with ALL features

Kartra has nicer templates

BuilderAll starts at a lower price and is more affordable

BuilderAll has a chat bot, while Kartra doesn't.

BuilderAll has an affiliate program that's almost an MLM
Keep reading for a more detailed look on the differences between these two platforms.
P.S We'll also be looking at how you can get an extended Kartra trial later on…
Kartra is an all-in-one web platform for digital entrepreneurs and online business owners. Created by internet marketers for internet marketers, Kartra is a comprehensive platform that gives you everything you need to run your online marketing efforts in one place.
Anything that a business owner can do to increase customer satisfaction will lead to increased sales.
With Kartra, newly-developed startups have everything they need to not only capture their first leads but also make sure those leads feel valued.
Once you have their information, Kartra has everything you need to create and nurture a relationship with your customers through ongoing communication.
Kartra is completely web-based, so there are no software downloads or installs required. Convinced already? Check out a 30-day free trial here to find out the differences for yourself!
About BuilderAll
Started in 2011, BuilderAll's business is designed to help entrepreneurs build their online presence in a short time and with minimal costs.
With the BuilderAll platform, you have all the tools needed for any type of online business: from marketing to sales.
What's more, BuilderAll gives users access to several apps that support just about every digital activity.
Built originally for websites and funnels, BuilderAll is now a platform to support all of the online business owner's needs.
Using BuilderAll gives you a complete marketing solution for your business that is designed to help you reduce costs.
Being designed to be the only software you should need, Kartra features many benefits, and they are not all just 'filler' benefits. With a subscription you can expect:
Kartra Pages
The drag-and-drop page builder offers ease of use for any business owner. It truly is a powerful tool to make your sales page design and creation simpler.
All 100% mobile optimized, these amazing pages will convert higher than other builders. Stuck on a design? No problem, Kartra has hundreds of pre-designed layouts and templates to choose from.
There is a reason big-time marketers like Frank Kern not only use Kartra but help design pages and campaigns for Kartra users. The reason: it works.
Kartra Checkouts
The Kartra checkout has been built with conversion in mind. Easy to navigate, users can select their country and payment method for ultimate convenience.
With Kartra you will have an upsell/downsell system as well as a thank-you page after purchase that lets you market add-ons to maximize your profits!
With all the major payment options available, your customers can be sure that their transaction is 100% secure and for European clients, GDPR compliant.
Kartra Leads
The heart of your CRM! Create targeted contact lists and customize them by organizing them into theme groups via lists.
With the amazing Kartra lead capture page builder, you can make your offer irresistible with a professional look that appeals to anyone who sees it. With 100% customization capabilities for every module used on the contact form, there is no limit to what you can do!
Kartra Forms
All the options you need to build any type of list! Make your own builder or choose from our beautiful pre-made templates. It's completely up to you. With Kartra, making a form is quick and easy!
Add automation to the mix and you have a fully-vetted digital marketing machine working for you 24/7!
Kartra Funnels & Campaigns
Every sale is really a funnel, and with Kartra, you can streamline the customer sales process. Build a flow to convert visitors into leads, and then opt for automation in the contacts section of your Kartra account.
From an opt-in page to a video sales letter, we have many professionally designed funnels to choose from. You can bet that your customer will feel compelled to convert when they see a funnel page designed in Kartra!
Check out: Kartra vs ClickFunnels
Kartra Mail
The heartbeat of any business, with a 44:1 ROI email is still king when it comes to communications.
Your business is no different! With so many email options out there, why would you want the hassle of trying to integrate it with your CRM? Kartra mail makes it easier and faster to get the message out.
Create automated campaigns or one-off messages and convert your contacts on-demand. Kartra also offers SMS messaging as well to further reach your customer.
You May Also Like: Kartra vs GetResponse
Kartra Memberships
Want to offer products to customers with recurring payments?
Kartra memberships are the tool for you! Used in conjunction with your point-of-sale, membership sites will enable you to create subscription services that keep your customers onboarded and engaged.
Pour your content, course, or training material into a professionally designed and customizable membership portal.
Kartra Affiliate Management
Tracking who is selling what can be a hassle for any business.
If your business model offers an affiliate program (and if you do not, you should consider it) you need to track and pay the affiliates without error.
Easy affiliate sign-ups, commission schedules, and tracking are all built-in for you to make payouts easy. Your affiliates will appreciate it and will want to send you more sales.
If you market with video, Kartra offers a feature not normally offered in any other digital marketing bundle.
You can add offers throughout your video, insert lead capture forms, all without any additional coding or design experience.
Choose from our many templates to convert the videos even better.
Customer support is an important factor after the sale.
Many refunds are made because a customer felt they had no avenue to communicate their problems with the company. Fortunately for you, Kartra has a helpdesk feature in place for your customers to reach you easily.
Just like a professional helpdesk service, your customers can access their requests from a helpdesk portal. You can offer live chat as well with Kartra.
The organization is key to your customer database. With Kartra Calendars, you can hold one-to-one sessions with your customers, all through a single integrated dashboard.
Never miss an appointment and never be left in the cold by a customer with our calendar system.
Kartra Marketplace
What if customization is needed? Where can you turn to get a professional, custom funnel, form or email campaign?
Look no further than the Kartra Marketplace. With thousands of professionals available, you can be sure that you will find the talent available to build a stunning page or campaign.
What if you have a great design eye? You can also offer your services for sale in the marketplace to bring more revenue to your business. Either way, Kartra has you covered.
If you are a digital agency, you should look at the agency level (Silver plans and higher) plans.
With Kartra Agency, you can track all funnels, leads, forms, and email campaigns all from one dashboard.
Your kingdom is within your sight at all times. See how you can get an extended 30-day risk-free trial here!
Also, learn more about Kartra in our Kartra Review!
BuilderAll Features
BuilderAll has many features and depending on what plan you pay for, you can access them.
We will go over some of the features with the first level plan, the "Builder" plan so you can compare.
Cheetah Website Builder
Cheetah Website builder is the most popular feature of BuilderAll. It has all the tools and integrations you need to build your own website or blog, in one place.
This includes tons of templates and over 2,000 image assets to use on your new site. You can also customize it by adding JavaScript/CSS code snippets which saves you time. Its drag and drop model makes it easy to use and allows you to get your site up quickly.
Cheetah Funnel Builder
The Cheetah funnel builder is a popular tool used by marketers to design effective sales funnels.
It allows you to visualize your leads and follow them from page to page where you can capture their information in exchange for a piece of content or an offer. You can use it to create webinars, free giveaways, lead pages and much more!
Build your Blueprint, press a button, and magically create the entire structure from the simplest to the most complex funnels you can imagine!
BuilderAll Mobile App Builder
One of the most popular features for people that are on the go is the mobile app builder.
Users can build their own apps for free, within just a few minutes, using this feature.
Apps can be downloaded on both android and iPhone devices. You can also include audio, video, images, and links to extra content within the app.
Super Checkout
If you are selling products online, you will want to use the check-out system.
This tool allows your customers to pay for their goods or services directly on your website with just a few easy steps. The interface is clean and easy to use so people can buy from anywhere with no hassle.
This feature also allows for recurring charges or subscriptions within the BuilderAll System.
Mobile Perfection
Along with the Cheetah Website Builder, you can be sure that the sites designed with BuilderAll are mobile-friendly. With this feature, the pages will be sized correctly for mobile devices and will still look great as users scroll down your site.
Mobile-optimized websites are starting to become the single most important thing to search engines when it comes to on-page optimization. BuilderAll assures you have this.
Membership Areas
Like with its counterparts, BuilderAll also offers membership areas.
These are websites that you can create and then use to sell products or access certain information for a fee. You can also add eCommerce capabilities to the membership sites so users have the option to buy things directly at their discretion.
Use the drag-and-drop builder to design your own look and feel. If you do not know where to start, choose from the many professionally designed templates.
Email Marketing
What online system wouldn't be complete without email marketing?
Well, BuilderAll is no different in that category. Offering this service from the starter plans up, you can reach your contacts with ease using the campaign builder within the dashboard.
Track opens, clicks, and conversions all from the same place.
Responsive Email Builder
Speaking of email marketing, what about the campaign design?
BuilderAll offers a visual email campaign builder as well. Simply drag-and-drop the actions you want the campaign to take.
Set timers, actions taken by the user, or delays to customize the entire experience.
Website Sharing
If you have a team or if you are looking to share your website designs, BuilderAll offers a feature that allows this.
Simply share out your custom link, and other BuilderAll users will be able to use your designs like a template.
This works wonders if you have students, employees, or colleagues looking to do the same thing.
WordPress Integration
If you want to take your website or blog to the next level, then WordPress is a great tool to use.
Under the BuilderAll dashboard, there is an option for WordPress integration.
This allows the building features of BuilderAll to be used in the robust platform of WordPress. Simply install the plugin and follow the instructions.
Some Things to Consider with BuilderAll
As you can see, while BuilderAll offers many things, it's hard to tell what they are really focusing on. This can be a very difficult thing for a software company, and usually, the end-user will feel a growing pain.
Are they a website builder or are they a webinar company? Do they make mobile apps or design logos?
The list goes on – and if they pull it all off more power to them. But reality shows users often talk about the clunky feel of the overall platform, performance issues as well as general bad experiences.
Not to mention, a lot of their funnel templates look like someone purchased a ClickFunnel template from WISH!
But all joking aside, you do get quite a bit from BuilderAll for the price, so it's hard to complain. If you want to see how to get an extended 30-Day trial with Kartra, go here so you can compare for yourself!
Kartra vs BuilderAll: Pricing
Let's talk money and value! Both Kartra and BuilderAll are in competing markets, and on the surface, one may look like it costs less, but let's dig in deeper to see.
Kartra Cost
There are 4 different levels of memberships for Kartra. The first one is the Starter Plan. At $99 per month, you have access to ALL of the Kartra features, minus the Agency. Honestly, at $99 per month, you get access to so many parts of their system. However, there are some limits at this plan.
For example, you can only have 1 custom domain (your company domain) instead of the Kartra domains. The next limit – and honestly, it's not really that bad – is you can collect and manage up to 2,500 contacts.
For a business that is just starting, this is a perfect jumping board.
With this first-level plan, you can still send 15,000 emails, host 100 pages, and 50 videos! Not to mention, it comes with 1 helpdesk connection as well as a license to let 1 additional user access the platform. This is perfect if you have an employee or a virtual assistant helping you.
The next levels of Kartra – Silver, Gold and Platinum, will run you $199, $299 and $499 per month, respectively. As you start with the Silver Plan, you add the Agency feature. You also start to get unlimited pages, videos, emails, membership pages and helpdesk connections.
The only limits from Silver, Gold and Platinum are the custom domains, and the number of contacts you can manage. Silver Plan will let you have 3 custom domains and 12,500 contact.
The Gold Plan will allow for 5 custom domains and 25,000 contacts, and the Platinum plan rounds it out with 10 custom domains and 50,000 contacts! Of course, if your business needs more, Kartra offers custom plans as well.
As you can see, Kartra comes out swinging, offering all of their services and features from the get-go (minus the Agency features). See how you can get an extended 30-day trial with Kartra today to see the power of this platform!
BuilderAll Cost
BuilderAll plans use a similar price structure offering just 3 levels. They also have a starting plan called Builder. At only $29.90 per month, this may seem like a no-brainer for any savvy consumer. However, always look at what is being offered at this entry-level tier.
For starters, the Builder plan is very limited on the features you can use or access. You will be able to manage up to 5,000 contacts with this plan but are missing features such as a funnel builder, CRM tools, and many other features that they tout about on the home page.
With this price, you are basically getting an email and website building plan. To unlock a majority of the features you would need for a complete marketing system, you would need to upgrade to the Premium Plan at $69.90 per month. With this plan, you get an impressive 15 custom domains to use as well as unlimited contacts.
The Premium will also give you advanced CRM features as well as funnel builders and access to their Cheetah templates.
But if you want to compare apples to apples with Kartra, you need to look at the BuilderAll plan called the Funnel Club.
This plan will get you right to the Kartra Starter plan at $99.90 per month. With this plan, you get all the features from Premium, but also access to all their funnel and site templates. This would be the closes plan to the Kartra to compare, as the Starter plan with Kartra gives you access to all the high-converting funnels and campaigns used (and sometimes designed by) marketers like Frank Kern.
BuilderAll appeals to the wallet, yes. But when you break down the value of what you get, you can see Kartra stands out.
Pros and Cons
Both platforms have pros and cons of course. There is no such thing as the perfect system, but some are pretty close depending on what you need.
Kartra Pros
Kartra has some of the best funnel and campaign templates around.

Kartra offers all features from the starting plan.

Kartra can grow with your business.

Kartra is used (not just endorsed) by many successful marketers.

Kartra is a great all-in-one system for online marketers or businesses.
Kartra Cons
Kartra can be hard to learn at first but has a fast learning curve.

Kartra can seem expensive if you are on a budget or just starting off but offers more value.

Kartra does not offer an unlimited contacts plan.
BuilderAll Pros
BuilderAll offers a great website builder for beginners.

BuilderAll has a great price entry-point if you are on a budget.

BuilderAll can also grow with your business.

BuilderAll offers website sharing for teams and training.
BuilderAll Cons
BuilderAll can be a bit clunky when using and navigating.

BuilderAll features are not available across all plans.

BuilderAll offers 2-tier affiliate commissions – sells like an MLM
Kartra vs BuilderAll Conclusion
When choosing an online digital platform for your business, you have to dig deep.
As you can see, there is more than meets the eye when it comes to pricing right off the bat. Kartra clearly offers more of its premium features from the start, so you can just grow.
With Kartra, you get better overall automation with email and marketing automation because you start off with these features!
Another thought is that Kartra users actually use the system. If you look at any other BuilderAll users out there, they are almost all entirely affiliates.
Since BuilderAll offers a 2-tier affiliate program, it promotes the sale of the product via other affiliates – so they are only motivated by the commissions, and not the functionality of the program.
When you want to make your business look serious and automate like a professional, Kartra is the way to start.
With the use of big-time marketers like Frank Kern, it is no wonder the product works! BuilderAll has great intentions, believe me, but they are trying to be a jack of all trades. This can lead to slow product feature roll-outs or just clunky user interfaces, as we mentioned before. Find out how to get an extended 30-Day trial of Kartra today!
Kartra vs BuilderAll: Frequently Asked Questions
How much is Kartra monthly?
Kartra plans start at $99 per month for the Starter plan and up to $499 per month for the Platinum Plan.
All plans offer the automation features and all professional form and funnel templates that are designed and used by many professional online marketers.
Who uses BuilderAll?
BuilderAll has many subscribers, however, most who promote the product do not actually use the product how you would think.
Since BuilderAll took to a 2-level affiliate program, they pay on multiple levels of a sale. So, one could see it as a multi-level marketing product (MLM) and that can dissuade some buyers.
Why is Kartra more expensive than BuilderAll?
When you are looking at both entry-level plans for the two products, BuilderAll appears to be cheaper than Kartra. However, when you take a few minutes to see what you get at the lower price, you are actually giving up many automation features with BuilderAll's entry-level plan.
To get to the same level of features, you would need the higher level of BuilderAll ($99.90/mo) to even compare to Kartra's features at $99/mo. See for yourself with an extended 30-day trial of Kartra!
You May Also Like: Kartra vs Instapage