Affiliate Disclosure: Look, I'm working my ass off delivering value to you. So, yes this blog is monetized through affiliate products. They are true recommendations and if you purchase them, I probably earn a commission (at no additional cost to you).
Have you heard of the term solo ads being thrown around?
Yeah, they've started gaining popularity again.
And people are pretending like they are the best thing since sliced bread…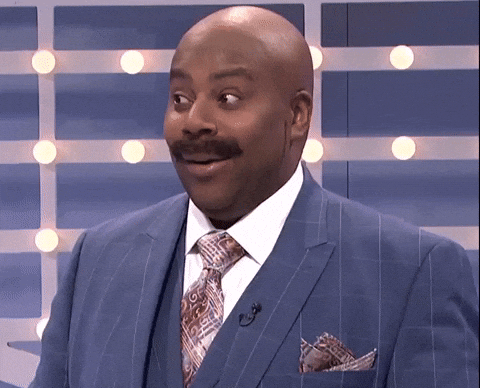 Or are they just a cheap traffic source created to grab your hard-earned cash with little results?
In this article, I will give you a complete walk-through of the facts to decide for yourself.
And don't worry: I'm not going to give you a one-sided view of them.
I'll also walk you through some of the cons compared to other traffic sources.
What Are Solo Ads and How Do They Work?
Solo ads are email ads.
Meaning: You pay someone with an large email list to send your advertisement. It usually works by sending them an ad that contains a link to your landing page. From there, you can build your email list by getting exposure to their audience.
Usually, you are charged per click with solo ads and can buy anywhere from 50 clicks to 10,000s.
Do Solo Ads Work?
Yes, but they are hit and miss.
Although I have made money with solo ads myself… I want to highlight one of the core issues with this traffic method.
It's that they are selling ads not only to you… But to everyone and their mom.
The issue with this is that the leads you get are often bombarded with emails. This is because the seller, his customers, and you are all sending emails.
Leading to their inbox looking like this:
How To Mitigate This Issue
I did want to walk you through some steps I take to mitigate this issue. And by the way: Just because you take these steps, it still doesn't guarantee anything… This is marketing/advertising, and nothing is guaranteed.
Understand The Audience's Needs
The first one will sound super obvious, but it's to understand your audience honestly. If you are sending emails about things that they genuinely care about & help them fix their issues… They are going to keep an eye out for your emails.
I have found content creators where I have searched through my emails before – and your audience will do the same for you… If they care about the topics.
So, are you sending them emails about an existing problem they have? Or are you just trying to tell them that they have a problem (which they might have but not care about)?
Big difference.
Have Killer Subject Lines
While your audience may search for your emails – they may also forget. As marketers, we need to operate on probabilities, not luck or anything else.
So when trying to get your audience to read your emails, you must first ensure they click them in the first place…
You can do this by writing subject lines that are:
Intriguing
Hit the pain points your audience have
Stand out
Be Personal
The best way to stand out as a whole is to be personal… Because people love people.
If you're sending your list generic offers, they will not feel as connected to you – so they are less likely to open your emails. But, on the other hand, if you manage to build a personal relationship with them, they will likely look for your emails.
And if you are competing for leads that are getting their inbox bombarded – this is ESSENTIAL.
Optimize For Deliverability
My final tip is to optimize for deliverability. I say this because if you skip this step, you are likely going to land in the "Promotions" or, even worse, the "Spam" folder, which will kill your success.
I recommend taking some of the following steps to improve your deliverability:
Force/incentivize a reply in the first email
Avoid the dangerous list of words that send your email to the promotions tab (Buy, Deal, %, make money online, etc.)
Ensure your list is clean (by selecting the right vendors and monitoring your performance)
Solo Ads: Pros and Cons
Solo ads are pretty unique compared to any other traffic source out there. They are cheap and easy to order, but you have to take special precautions to ensure you get in front of the right audience and keep their attention.
I wanted to give you a detailed look at the pros and cons – so you know exactly what to expect when buying solo ads.
Pros
They are SO EASY To Order
If you gave a 7-year old kid a credit card, they could order them. There isn't a crazy setup process that you need to learn like there is with Facebook or Google ads – you go to a marketplace and order them.
For example, you could sign up for Udimi today and buy some right now. It's the easiest way to get traffic to your website, as it's a tap that you turn on.
They Don't Have Annoying Guidelines.
With other advertising platforms, you'll need to follow strict guidelines. For example, you can't advertise extremely aggressive make money online stuff on Facebook.
With Solo Ads? It's up to the seller, but generally speaking – you can advertise absolutely f**cking anything on most solo ads platforms… as long as it suits the niche.
You can write the most aggressive, sales, or borderline scamming headline – and most of the sellers will not give a sh*t.
They Are Pretty Cheap
Getting a click for 40 cents is less than half or even a quarter of the price that you'd pay on other platforms.
And despite this, they can convert quite well, too – if you have the right offer.
This means you can scale easier – and that it's somewhat (in a different sense) easier to be profitable. However, keep in mind that solo ads also have some problems compared to other issues.
Cons
The leads are getting bombarded.
The biggest con is that the leads you are getting from solo ads are likely getting bombarded. As I mentioned, you are buying email ads – from someone who sells email ads – to absolutely everyone.
This means the people opting into your newsletter are likely signing up for a lot of others, too … Not ideal.
Again this is why it's so crucial that you follow the tips I gave you earlier.
Strange Targeting
With Google Ads, you can target based on keywords.
With Facebook, you can target based on particular interests.
When using Solo ads, however, you only have the seller's word. And from my experience, most sellers have quite comprehensive lists like "MMO," which ranges from crypto to affiliate marketing – so not very specific.
However, if you have offers that help users make money (with guarantees, etc.), I have found that they convert pretty well. But, again, that is just my experience, and of course, you can find sellers in other niches too.
Where To Buy Solo Ads
I have only ever used two methods to buy solo ads successfully. While you can buy them anywhere, including Fiverr – I have never found any good sellers there. So let's dive into the two methods that I have found work best.
1. Udimi
Udimi is by far the most popular place to buy solo ads – as it's the largest dedicated marketplace for it. They have a review system and even help you track the clicks you are buying.
But don't get me wrong: You still have to take the necessary precautions to ensure you are getting the correct type of traffic.
I have explained this in a lot of detail in my other article on where to buy solo ads – feel free to check that out.
But what makes Udimi so good is that you have access to hundreds of sellers in the biggest niches. Plus, you can see their previous reviews and whether their customers got sales from the traffic. Not bad.
You can sign up for Udimi and get a $5 discount off your first solo ads by clicking the button below.
2. Direct Sellers
My second favorite way to build my email list is by emailing brands (usually affiliate sites or influencers) and asking them to sell me an email blast. This will be a little harder if you are entirely new to the game, which is why I recommend building a digital asset like a blog or a Twitter profile.
Tips When Purchasing Solo Ads
Use a Link Tracking Software
One of the most important tips, if you want to run solo ads, is to use link tracking software. Why?
Because you want to make sure you are getting the right amount of tips from the right location, etc.
Yes, Udimi, for example, has a link tracker built in. However, it's not on the same level as a dedicated service, and there are ways to cheat it… If the seller isn't sending the right amount of clicks with a link tracker, you can speak to them/report them and get it sorted.
My personal choice is ClickMagick – as it's built by affiliates who need it themselves.
Test thoroughly
My next tip is to test thoroughly. You can't get a good idea of how good a seller is by buying 100 clicks once.
The amount I usually like to use to test traffic is 300 clicks. This enables me to get a better idea than if I were to buy 100.
From there, if the leads are:
Very responsive (Sales, decent open rates): I buy more
Average: I believe more, but keep a close eye on performance (sales, available rates, etc.)
Not responsive at all: I move on to the next seller
It's all about testing and operating on probabilities to help you find the right seller for your offer.
Ask questions (and maybe even for discounts)
Another tip that I have for when you are asking the seller questions. Most people go and look at their profiles, then go ahead and start splashing out.
What you can do instead: Go and ask the seller if they think your offer will convert. Ask them how their list is built – what type of offers convert best specifically…
Example:
If they have an MMO list – the seller may say that crypto offers to convert best.
If they have a health list – the seller may say that weight loss offers to convert best.
How To Get Started: A Quick Guide
Ready to start purchasing solo ads? Check out this quick guide to creating.
1. Sign In/Up With Your Autoresponder
As these ads are based around emails, you will have to have an autoresponder. For this purpose, I would recommend GetResponse, since they have industry-leading deliverability rates and also offer a landing page builder.
As they offer a landing page builder, you won't have to pay for a separate one… They are also offering a 30-day trial that you can access using the button below – NO CREDIT CARD REQUIRED.
2. Get Your Offer Automation Sequence & Landing Page Ready
Next, you need to build an automation sequence and landing page for your offer. Again, I'd assume you already have a offer, which is why you are looking into advertising channels.
For this, I recommend doing a 14-day sequence that looks something like this:
Day 1-4: Give them value, build relationship
Day 5 & 6: Make an offer that is time sensitive
Day 8-12: Value, build relationship.
Day 13-14: Make another offer
As mentioned in the previous step, GetResponse has a landing page builder… And it comes with high-converting ready-to-edit templates. So I suggest you pick one of those and then create a simple opt-in.
Once you have created your landing page, connect it to the automation sequence. From there, test it once using a second email address to ensure everything is working.
Also, don't forget to connect your custom domain to help your conversions.
Try GetResponse FREE For 30 Days (NO CC Required)
3. Get Your Link-Tracker Set Up
Next, you'll need to get your link tracker set up. So sign up for ClickMagick, using their 14-day free trial.
Then create a new link.
Once created, you will be able to see all the stats of the visitors – which will help you see whether the traffic you are being sent is what you bought.
4. Find a Seller With Good Sales & Reviews in YOUR specific niche
Good ratings and sales aren't the only things you need to look out for. Ideally, you want the seller to have built his list exactly in the niche you are.
So, if you have a crypto offer, for example… Look for a seller that has "Crypto offers convert best with my list" in their bio.
Or, if they don't have anything specific in their bio, feel free to ask them.
5. Order
Now it's time to order.
Here are the settings I recommend:
Order size: 300 clicks
US traffic only: Yes/No (I like to play around with this, I have also made sales from countries outside the US)
Mobile traffic: Yes/No (read below)
The thing with mobile traffic is that they are less likely to opt-in to your landing page because the user is on mobile. However, from my experience, I have found that leads who use their mobile often are more likely to open your email.
So if your offer/landing page isn't optimized for mobiles, then pay extra for no mobile. On the other hand, if you have something that works great with mobile, then you could consider going for "Mobile-only."
It depends on your offer, but you should find something that works.
Final Thoughts
I hope you have enjoyed this guide on solo ads.
If you did, make sure to check out some of the other blog posts on this website, as they will help you generate more leads and sales.
You may also like:
How To Promote Clickbank Products on YouTube